Monday 30. Mar 2020
by thk
Sunday night, the final data was ready.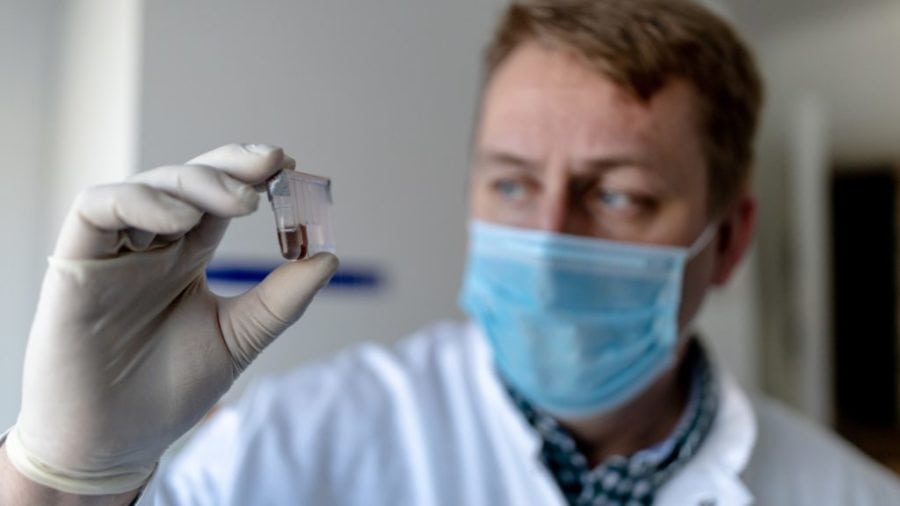 Sunday night, the final data was ready. PentaBase is proud to present that we have completed the internal validation of our first COVID-19 product. By a great effort from the PentaBase employees, we have developed and validated our own test for diagnostics of COVID-19. Since we started, our approach has been to incorporate our own sensitive DNA technology for improved diagnostics of Coronavirus – and we believe that we have succeeded in this. We haven't just developed a highly sensitive test, but we have also combined three analyses in a single tube with great success. It is fantastic to be able to reduce the consumption of limited resources, in a time where fewer patients are tested due to the lack of reagents (see Figure 1).
During the last week, PentaBase has been in close dialogue with collaborators regarding the expansion of the Danish test capacity. Together, we are now planning and designing an approach, which can contribute to an expansion of the capacity of the test in the Danish health care system.
We are currently testing and comparing PentaBases RNA-purification in the current workflow, which is used in the healthcare system. From the beginning, our main focus in this crisis has been to increase the number of Danes that can be screened for Coronavirus in order to contain the spread and minimize the impact on human lives and society. We hope that our technology can contribute to this.