Sunday 3. Jan 2021
by thk
New mutations for SARS-CoV-2 is more infectious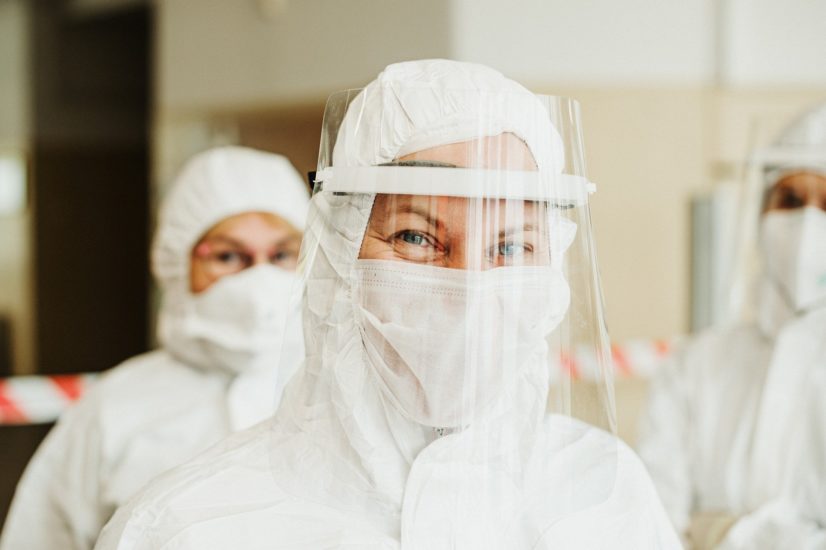 A new mutation of the SARS-CoV-2, B.1.1.7 – VOC202012/01 (VOC = Variant of Concern) was found in England. This variant was found because one of the sequences (S-sequence) used in England in their Real-time PCR (N, ORF1ab, S) suddenly did not give a signal. This is why there should always be at least two virus-specific sequences in a PCR assay so that one will work if another does not due to mutations. Subsequent sequencing showed that there was a deletion in the S gene, which we actually already knew from the Danish cluster5 variant, which meant that no signal came from one reaction.
First, I would like to emphasize that PentaBase's real-time PCR is fully functional for both the English variant and the Cluster5 variant. We follow developments and always ensure that our quality is top-notch. For the same reason, we have developed two CE IVD labelled analyses. This will always provide us with an analysis in hand if something should arise that could compromise one. The latest analysis that we have developed uses three sequences (IP2, IP4 and E) as well as an internal human control, and can provide answers in less than one hour (we give results in less than two hours with our "Super-Express" service, as we also just need to have time to gather a few samples and report out). We have also developed analyses to detect the Danish Cluster5 variant, which was used by SSI (Statens Serum Institute), DTU (Danmarks Tekniske Institute), Rigshospitalet and more. PentaBase follows the Danish situation closely and develops analyses that help Denmark with infection detection and breaking chains of infection as soon as possible.
Technically, there are several mutations, which together make up the VOC202012 / 01 variant. The mutation, N501Y among others, is a replacement of an amino acid on the nail protein. This variant has shown increased binding to ACE2 and the ability to invade cells (increased infectivity). In addition, the P618H replacement affects a cleavage site in the nail protein. Deletion Δ69-70 also affects the nail protein and is thus what causes certain diagnostic companies' probes to fail in diagnostics. All these variations in nail protein give rise to great concern. Not only because the disease is spreading even faster than before, which requires even better and faster infection detection.
We direct our concern particularly to the effect of the vaccines, wince most of the vaccines that are under development target the nail protein. Therefore, it is unknown whether the vaccines will be as effective against these variants as they are against the original variant. However, no data says the opposite yet, only concerns. It is not yet possible to conclude how dangerous the new variant is, compared to the old one. We know that 12 out of 1,340 (0.89%) infected with the new variant in England died within 28 days of diagnosis, while 10 out of 1,360 (0.73%) infected died with the wild-type variant. The difference is not statistically significant (Odds ratio: 1.21, p = 0.65). So far, there is no increased risk of re-infection for people who are infected for the second time, whether it is with the English variant or with the wild type. This indicates that there is an immune response to the VOC202012 / 01 variant in people who have previously been infected.
Thus, there is also hope that the vaccine will work. In this post, we will not dive more deeply into the already inferior antigen tests, other than to say that they are based on the detection of nail proteins. We have not yet seen any manufacturers present data on whether the antigen test has the same (poor) sensitivity to the new variants or whether they are even less sensitive.
At PentaBase, we have analysed some of the SARS-CoV-2 positive samples we have found over the last few days. From the positive samples we found, 68 samples could be analysed immediately for the presence of the deletion Δ69-70 which is found in the "English" variant (VOC202012 / 01 or B 1.1.7) of SARS-CoV-2. From the 68 samples analysed, 15 (22%) definitely contain the deletion Δ69-70, 18 sequences that require further analysis to be determined with certainty (26%), and 35 samples that were Wild-type (51%). Thus, it indicates that the number of Danes who are infected with the deletion Δ69-70, which is one of the mutations present in both the Danish Cluster5 variant and the new and more infectious English variant is increasing.
Ulf Bech Christensen
CEO, PentaBase