Betalt coronatest til rejser og arbejdsgivere
Nu er der ved at være lys for enden. Efter halvandet års nedlukninger og restiktioner, kan man endelig rejse udenlands igen. Her kan en betalt coronatest give større tryghed, da mange lande stadig opererer med forskellige kriterier for indrejse. Med en betalt coronatest kan du have resultatet i hånden indenfor 2 timer. Som arbejdsgiver kan du også overveje, at betale for coronatest af dine medarbejdere. Her garanterer vi ligeledes hurtigt og sikkert resultat.
Betalt coronatest
Som arbejdsgiver har du helt sikkert været hårdt ramt af nedlukningerne. Dette gælder specielt i brancher, hvor der ikke kan arbejdes hjemmefra. Der findes talrige eksempler på vaccinerede, som enten udvikler sygdom eller giver smitten videre, og en smittekæde kan være ødelæggende for dit projekt. Her tilbyder vi PCR-test, så du hurtigt og sikkert kan holde corona udenfor arbejdspladsen, og fokusere på dit arbejde. På vores hjemmeside finder du adresser på vores teststeder, og her kan du også booke tid til en.
Alle kan blive testet
Få dit testresultat inden for 2 timer
Få analyseret din positive coronatest for varianter allerede samme dag
Automatisk rejsecertifikat
Tilgængelig på sundhed.dk og EU Coronapass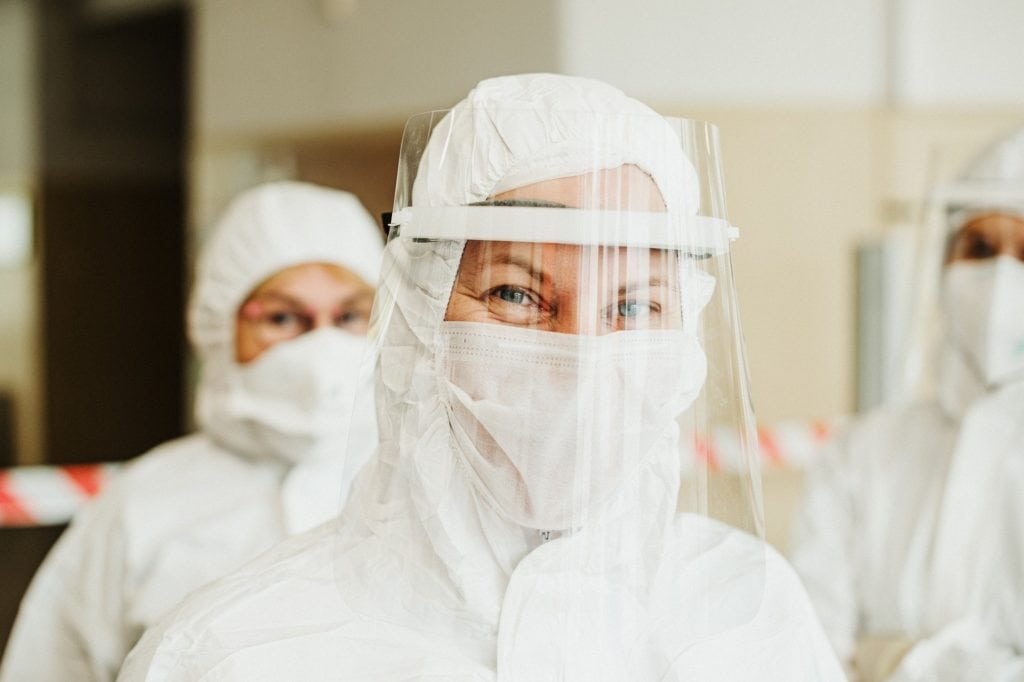 FAQ - Most frequent questions and answers
Where can I get tested?
We offer COVID-19 test services for danes and foreign nationals at our location in Odense, Esbjerg, Aarhus, Aalborg and Herlev. Click here to book an appointment. We offer COVID-19 test services for companies through a medical professional out to their desired location, or companies can come to our location in Odense, Esbjerg, Aarhus or Herlev.
Can I get a travel certificate?
PentaBase offers a travel certificate provided with results of the COVID-19 RT-PCR test and Antibody (IgM) test. When your COVID-19 RT-PCR and antibody test result is ready, you will receive a text message and an e-mail with a link to your COVID-19 travel certificate. Read more about how PentaBase can help you in relation to travel here.
Can I get the official Japanese travel certificate?
Yes, PentaBase offers the official Japanese certificate when travelling to Japan. To be able to receive the Japanese certificate, please make sure to book our service called "Japan Saliva". When your test result is ready, you will receive a text message and an e-mail with a link to your test results and certificate.
Is PentaBase testing for COVID-19 antibodies?
PentaBase provides an antibody Test (IgM/IgG), which can be booked here. PentaBase is testing for COVID-19 antibodies with the use of an enzyme-linked immunosorbent assay (ELISA) and a blood sample from a person, which makes it possible to detect the presence of antibodies against SARS-CoV-2, the virus behind COVID-19. You can read more about the antibody test here.
How is PentaBase testing for COVID-19?
We are testing for COVID-19 through a sample from the throat or nose with a special swab, or with a saliva sample collection, and is collected by a medical professional. Our COVID-19 test is a RT-PCR test and the sample will be analysed in our laboratory to detect any cases of COVID-19 and COVID-19 antibodies. Our antibody test is conducted on serum prepared from venous blood collected from qualified personnel. For children between the ages 3-15, the sample is collected through the finger.
Need more information?
We are always ready to answer any question you may have. Don't hesitate to contact us! Call +45 36 96 94 96 or send an email to info@pentabase.com