Pay for corona tests
A year and a half with restrictions and closed communities, you can finally travel abroad again and come back to work.
A paid corona test can provide greater security, as many countries still operate with different entry criteria. With a paid corona test, you can have the result in hand within 2 hours.
As an employer, you may also want to consider paying for a corona test of your employees. Here we also guarantee fast and safe results.
As an employer, you have certainly been hit hard by the shutdowns. This is especially true in industries where it is not possible to work from home. There are numerous examples of vaccinated people who either get the virus or transmit it to others, and a chain of infection can be devastating for your projects.
Keep corona out of the workplace quickly and safely with a test solution from PentaBase, and focus on your work.
You will find addresses and book your appointment on our website.
Everybody can get tested
Have your PCR test result ready within 2 hours
Get your positive sample tested for SARS-CoV-2 variants on the same day
Automatic travel certificate
Available at sundhed.dk and EU Corona passport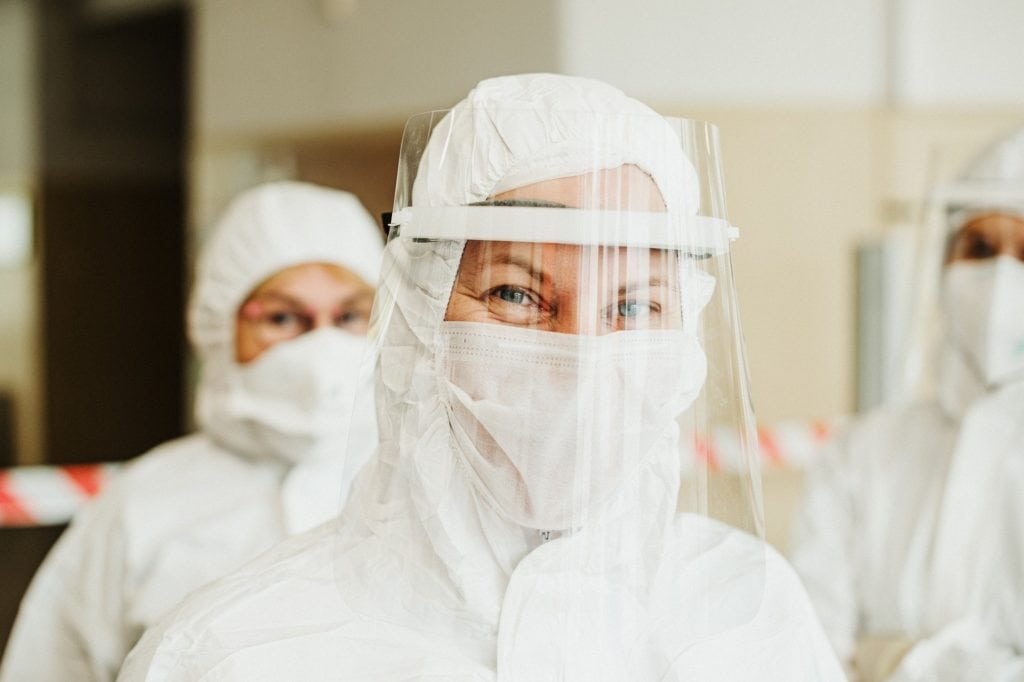 FAQ - Most frequent questions and answers
Where can I get tested?
We offer COVID-19 test services for danes and foreign nationals at our location in Odense, Esbjerg, Aarhus, Aalborg and Herlev.
Click here to book an appointment.
We offer COVID-19 test services for companies through a medical professional out to their desired location, or companies can come to our location in Odense, Esbjerg, Aarhus or Herlev.
Can I get a travel certificate?
PentaBase offers a travel certificate provided with results of the COVID-19 RT-PCR test and Antibody (IgM) test.
When your COVID-19 RT-PCR and antibody test result is ready, you will receive a text message and an e-mail with a link to your COVID-19 travel certificate.
Read more about how PentaBase can help you in relation to travel here.
Can I get the official Japanese travel certificate?
Yes, PentaBase offers the official Japanese certificate when travelling to Japan. To be able to receive the Japanese certificate, please make sure to book our service called "Japan Saliva".
When your test result is ready, you will receive a text message and an e-mail with a link to your test results and certificate.
Is PentaBase testing for COVID-19 antibodies?
PentaBase provides an antibody Test (IgM/IgG), which can be booked here.
PentaBase is testing for COVID-19 antibodies with the use of an enzyme-linked immunosorbent assay (ELISA) and a blood sample from a person, which makes it possible to detect the presence of antibodies against SARS-CoV-2, the virus behind COVID-19.
You can read more about the antibody test here.
How is PentaBase testing for COVID-19?
We are testing for COVID-19 through a sample from the throat or nose with a special swab, or with a saliva sample collection, and is collected by a medical professional.
Our COVID-19 test is a RT-PCR test and the sample will be analysed in our laboratory to detect any cases of COVID-19 and COVID-19 antibodies.
Our antibody test is conducted on serum prepared from venous blood collected from qualified personnel. For children between the ages 3-15, the sample is collected through the finger.
Need more information?
We are always ready to answer any question you may have. Don't hesitate to contact us!
Call +45 36 96 94 96 or send an email to info@pentabase.com