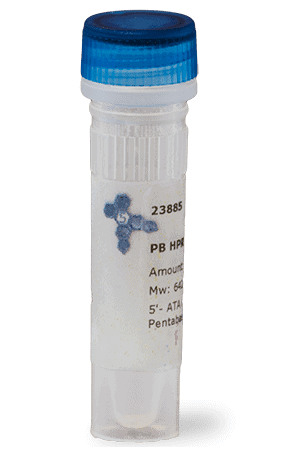 Custom Oligos
0,00 kr. ex. moms
Out of stock
Our custom oligos are produced, with thorough and careful quality control and quick turnaround. We ensure quality oligos!
Our proprietary and unique technology allow our oligos to often outperform similar products.
Order your custom oligos with the tool below for fast and easy ordering.
Use "multiple sequences" if you wish to order more than one oligo at the time. This makes the process easier.
If you have any questions or inquires regarding our custom oligos, please contact our product specialist.
If you have any problems with your order, please contact us at moc.esabatnep@redro
If you are interested in our oligos, you can order by sending an e-mail to oligo@pentabase.com