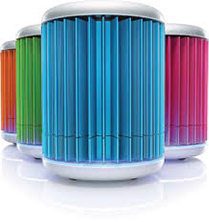 MyGo Mini Real-Time PCR
Personal precision
With no moving parts it provides silent operation and maximum reliability. It provides users with great results over a broad range of applications.
Easy Analysis
Easy-to-use software and robust, high performance algorithms which provide accurate results from complex data.
Solid-state reliability
The MyGo Mini is the world´s first completely solid-state real-time PCR machine, with no moving parts.
Compatibility
The MyGo software can be installed on Mac OS X, Windows, and Linux OS. It is also compatible with standard o0, mL low-profile tubes, which are convenient and cost-effective.
Connectivity
A dedicated computer is not required. You can run the OS that you are familiar with. It also enables to control hundreds of instruments whilst simultaneously analysing run data on one computer.